I don't follow college sports. There were rare times when it might grab my attention for a game or two. UCLA vs. USC back in California usually did that and I might catch part of a game. Certain Rose Bowls did that. In fact, I attended the 1992 Rose Bowl and rooted for the victorious University of Washington Huskies and ended up on ESPN that night while spending after game time at coach Don James' hotel suite. But as far as college sports go, I am usually a fair weather fan or Johnny come lately.
However, as bowl or tournament season heats up I will definitely root for local teams. I was very proud of the University of Kentucky Wildcats last year for winning the NCAA basketball tournament and walking away champions. And I was rooting for both Western Kentucky University and University of Louisville as they entered March madness. And for U of L to be playing tonight and vying for the championship is pretty cool. So, of course, I am on board rooting the Cards. Both mens AND ladies basketball teams. THAT is a pretty big deal!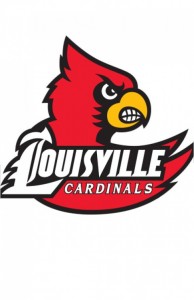 So go Cards!!! I'll be asleep at the time of tip off but I hope you come out victorious.
…..Dan at aslowerpace dot net