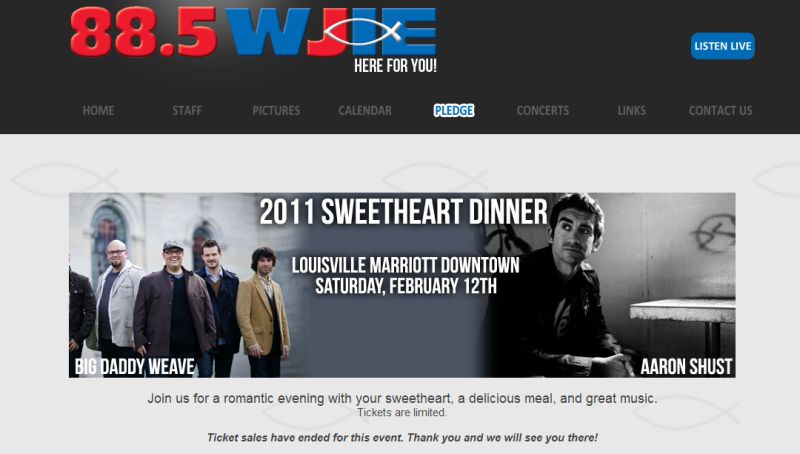 Tonight I have planned a very nice, romantic evening with my lovely bride. The Christian radio station I am a fan of, WJIE, is hosting a Sweetheart Dinner downtown. They have a wonderful meal serenaded by a few talented Christian artists. I have always wanted to go and this year our accountability small group purchased a table so we are all going. I'll get dappered up in a monkey suit or something and my wife will look gorgeous. It will afford us a nice time away with great company, delicious food, and wonderful music. This year Big Daddy Weave and Aaron Shust are playing. I have been looking forward to it and now it's here.
Call it my pre-emptive Valentine's Day strike. We aren't able to go out on Monday night so this will be nice.
Happy pre-Valentines Day, babe!
…..Dan at aslowerpace dot net