As promised, here are more pictures from our trip down to Texas.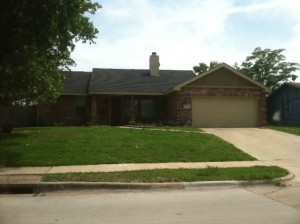 As we entered the Dallas-Ft. Worth metroplex (a good friend of mine calls it the "mess-troplex" which I can support), we swung by the house I grew up in as a kid. My oldest daughter called me a creeper as I parked the car across the street and rolled the window down snapping pictures with my iPhone.
I texted the picture to my sister who couldn't identify it without first figuring out that we were in Texas. I would agree with her because so many things have changed. And while the house has changes, most of those changes have been in me and my perspective. The house may be a different color and the tree in the front yard has grown a bit, but my perspective from a child to adult is what has made it so that I could not identify this house any other day you put the picture in front of me. When I was 7 years old the front lawn was the size of a football field. The driveway was massive for riding my bike down. The front porch was big enough for all my childhood friends. The sidewalk went forever and ever. It is interesting how things can change in the world but most importantly how WE can change.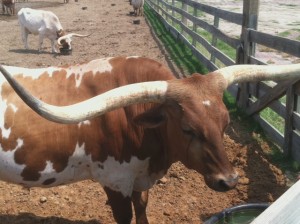 If you ever get to Ft Worth, make sure you stick around at 11am or 4pm when they drive a small herd of Texas longhorns right down the middle of the street at the stockyards. It is a total tourist trap but a lot of fun to see.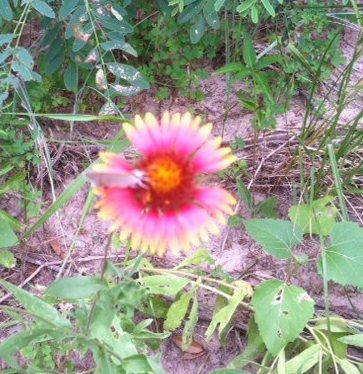 I love Texas bluebonnets but they come out in April and we were about 2 months too late for them. However, this Indian Blanket flower is just as pretty.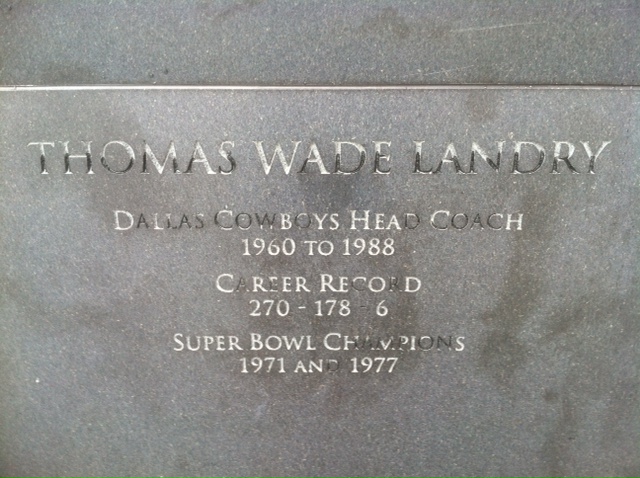 We stopped by Cowboy Stadium on our way from our friends in Glen Rose to Frisco. It would have been nice to go through the place and check it out. However, greedy bastard Jerry Jones charges $17.50 a person for the SELF guided tour. You mean I need to pay almost a hundred bucks for my family for us to lead OURSELVES around your egomaniac behemouth? No thank you, Jerry.
Although I guess it makes sense you are charging people because your team sure isn't making you money by winning!
Thankfully, my character hero Tom Landry is memorialized outside the stadium by a 9 foot tall statue and plaque. My wife took my picture next to him and I snapped this photo of his plaque. Tom Landry was a TRUE Dallas Cowboy.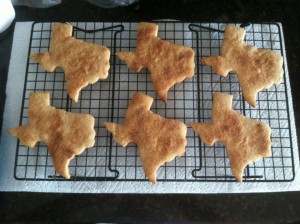 And finally, when we returned home, my baking sensation daughter K made my favorite cookie with a souvenir we bought in Ft. Worth. Yummy and nice to look at.
…..Dan at aslowerpace dot net