Last night we had a string of storms sweep through. Some rain, high winds, lots of dark clouds and lightning/thunder every second or so. A few strikes hit the back property and there was not much gap between the flash and thunderclap.
As the storm departed it was very dark all around except for one section in the front yard which revealed beautiful clouds penetrated by light.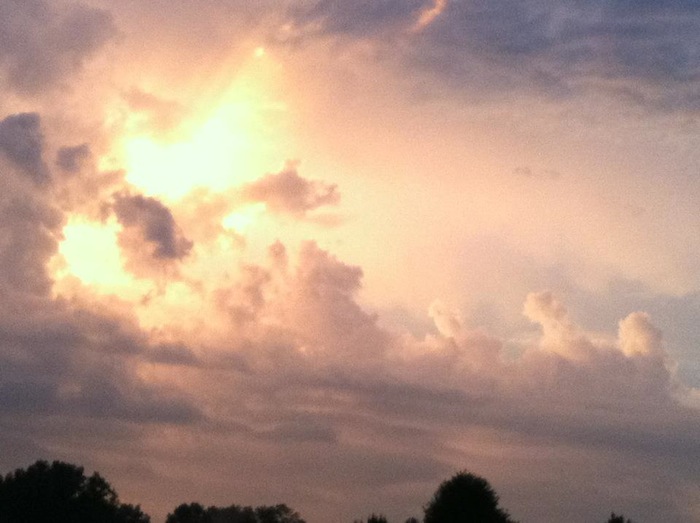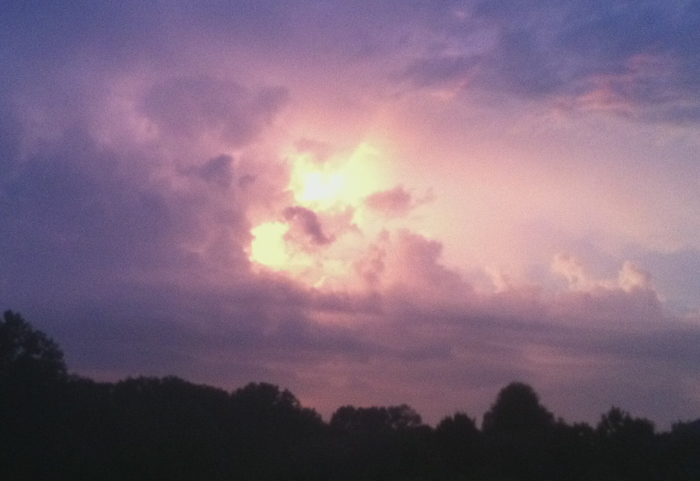 My son said that it looked like Jesus was returning to earth. I was thinking the same thing — but more metaphorically in Him being the light in our very dark world.
…..Dan at aslowerpace dot net